So a few hours ago I announced my entrance into the Yakezie Challenge on their forums.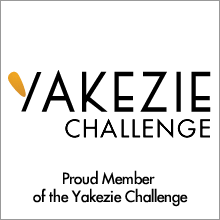 Yakezie is the largest personal finance and lifestyle blog network on the web.
The base guidelines of the challenge are as follows:
1) Install the Alexa toolbar if not already and comment what your current Alexa ranking is, so we can keep track.
2) Write consistently 2-4 times a week.
3) Install the Yakezie Challenger Badge.
4) Announce on your blog that you have joined the Yakezie Challenge. (Check in the box!!)
5) Selflessly promote others and build relationships.
My current Alexa ranking is 5,118,779. The challenge is to rank below 200,000 after 6 months.
Every Sunday I from now on I will be releasing a list of my recommended reads from the week to help my fellow Yakezie Challengers!
If anyone else has recently joined the challenge please let me know in the comments. I would love to meet more of my fellow challengers!
Related Posts: